Project Playhouse started in early 2009 with an idea to provide more volunteer opportunities for employees of Cisco Systems. In fiscal year 2010 Habitat for Humanity Silicon Valley (HfHSV) built 20 playhouses with Cisco volunteers and netted $30,000 to help HfHSV build real houses for very low-income families here in Santa Clara County. In 2011 Net App took over as lead sponsor. With additional sponsorship from Wells Fargo Bank, PG&E, Los Gatos Roofing and Lowe's with the goal of completing 50 playhouses netting $100,000 this fiscal year. HfHSV has also started recruiting other Santa Clara County employers into the program. The goal for next year is 75 playhouses and $150,000 net income.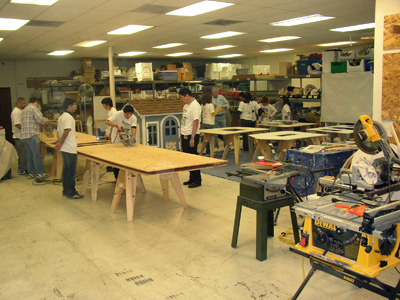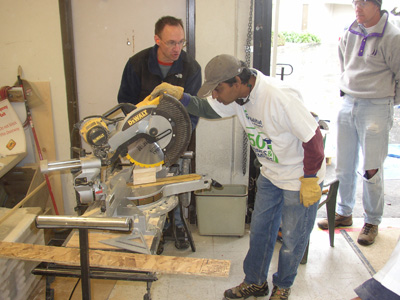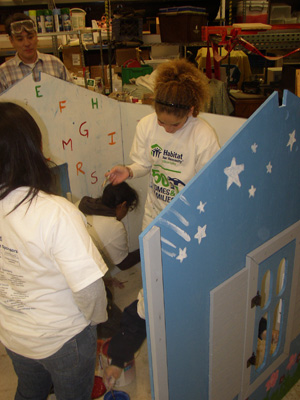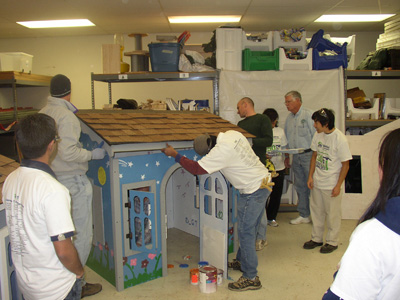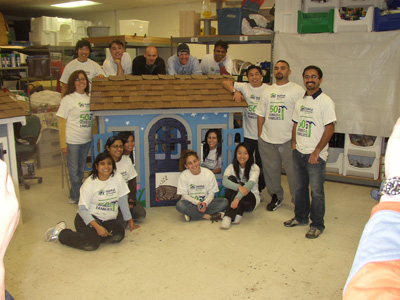 NetApp Executive Playhouse Build
NetApp executives kicked off 2011 with a 10 playhouse build in 3 hours. Ten teams of 15 started with pre-cut, pre-painted pieces. They split into crews to do assembly, roofing, and paint design and execution. The winning team got a $20,000 check from NetApp for the non-profit that received the playhouse they built. Overall NetApp distributed $50,000 that night.